Looking for a gift to give your favorite truck owner that won't break the bank? Here are 10 gifts that cost $50…or less.
Thinking about spending more than $50? Check out the 2010 Truck Owner Gift Guide.
1. Fanmats Carpeted NFL Floor Mats. What football fan wouldn't love a set of floor mats for their favorite team? The price is good too – $35 a pair. It's a great way to get ready for the playoffs. (They make NBA floor mats too.)
2. IPCW LED Tailgate Light Bar. Add a nice touch to your truck without "braking" the bank (bad pun apology here). These light bars are designed to plug into the same plug you would use if your trailer were connected. The bar activates when you use your brakes, turn signals, flashers, and they can even light up when you go into reverse. The hardest part of install is sticking it on low enough so that it doesn't get crunched by your lowered tailgate. $45 – $60 from AutoAnything.com
3. K&N Air Filter. There are three reasons to buy a K&N air filter: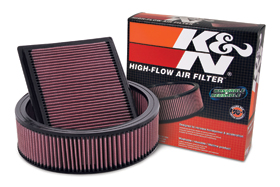 They save gas. See our Tundra K&N air filter review.
They last forever. Just clean them every 50k miles or so and you're good to go. No more paper filters that get clogged up and need replacement.
They make your engine sound even meaner. Unless you're offended by a little engine roar, you'll love how your truck sounds under WOT with these babies installed.
A K&N air filter is the gift you can buy yourself ($40 – $50) and tell your spouse "this will save gas!"
4. Kurgo Dog Hammock / Seat Cover. If you own a dog, you now how quickly they can grunge up your interior. A lot of companies sell seat covers or "dog hammocks" designed to protect your factory interior, but Kurgo's cover is top notch.
It's water or "spill" resistant, stain proof, easy to install, and very, very difficult to destroy. Imagine a seat cover made from rubber-backed canvas and you're imagining this product. It's just over our budget ($55), but it's the best option on the market.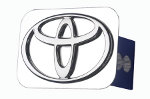 5. Hitch covers are a great gift for sports fans, brand loyalists, or anyone who wants to personalize their truck without breaking the bank. AutoAnything.com has about 1 million different options (including one with the Toyota logo), most of which are less than $50.
.
6. Core Cargo Sports Bag. This cargo bag-net is pitched as a great way to haul around your sporting gear in your pickup, but a lot of people use this bag to hold boxes, backpacks, grocery bags, you name it. Nice gift for every truck owner…especially if they have a bed cap or tonneau cover. $48 from AutoAnything.com
7. A 2″ Viair tire gauge might not sound like a great gift, but we have yet to meet someone who didn't like this guage.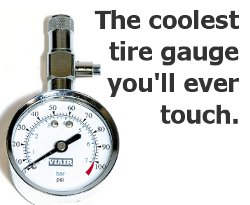 It's hefty for it's size and very durable. It's easy to read. It helps you keep your tire pressure perfectly adjusted (which saves gas and reduces tire wear), and it's only $20. Deal.
8. Bossco Luma Lites are this year's "it" holiday gift. For $30, you get a set of 4 small battery powered LED lights. The lites include a magnetic base, so you can stick them to most metal surfaces. The lites also include a velcro patch, so you can stick them on clothes, carpet, whatever. Finally, they can also be clipped to your jacket, hat, pocket – whatever. Each little light can rotate 360 degrees and tilt as much as 45 degrees away from the base. They produce a surprising amount of light and have a 100k hour life expectancy.
Oh yeah – they're water resistant, shock resistant, and batteries are included. Great deal.
9. AC Inverter. If you're in your car and need to recharge a laptop, cell phone, portable game player, you either need to invest in a dedicated car charger for your device or you need to buy an inverter that will convert your 12V DC vehicle current to 120V AC. Wagan's 150W "smart" inverter will power most laptops, cell phones, and small electronic devices. It also has a USB charging port. Prices range from $30-$60, depending on the wattage.
NOTE: Be sure whatever you plugin to this thing uses less than 150W of power. Otherwise, it won't work.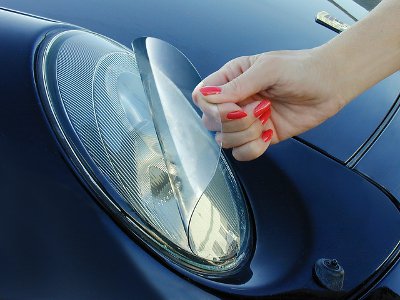 10. X-Pel Headlight Protectors. Rocks can break headlight housings. For $55, you can buy an X-Pel protector that will protect your headlight from stones as large as 1oz…even if they're going 120 mph! The cool part is that these protectors are available in different colors…instead of painstakingly smoking your own headlights, you can buy a smoke-colored X-Pel protector instead.