We are always on the lookout for interesting project trucks to feature here on TacomaHQ, and this month we are lucky to show off Scott Cromley's 2005 TRD Off-Road Pre-Runner. This four-door truck not only hauls friends and family when required, but it's also been tastily modded to rip over dunes, sand and other obstacles and deliver the kind of high performance joy that Toyota built right in to this lightweight pickup platform.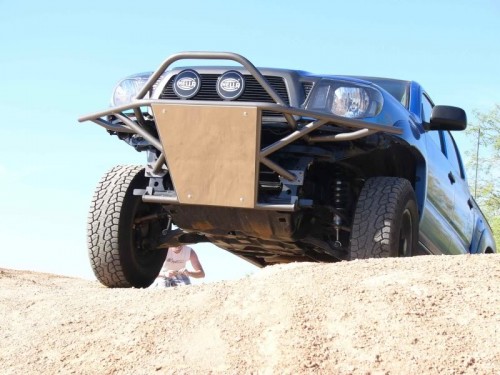 Pre-Runner trucks are not four-wheel drive pickups but actually two-wheel drive trucks that offer the jacked-up look and the same rugged suspension of their four-wheel drive cousins. Designed to run down fire roads, blaze across desert or beach sand and generally offer thrills without the weight, complication or expense of four-wheel drive, Tacoma Pre-Runners are some of the most fun models in the compact truck's lineup.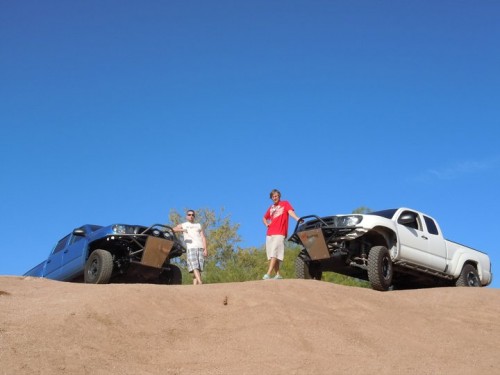 Scott's Pre-Runner has been punched up with a number of aftermarket goodies to make it even more fun off-road. The truck has seen its stock shock absorbers replaced with Bilstein 5100s, and it also rides on OME 885s Springs, which Crumley has outfitted with a quarter–inch spacer on the driver's side for the "Taco Lean." The truck also sits higher thanks to a two-inch Toytec AAL lift kit, and Light Racing upper control arms have also been installed. In terms of engine mods, the Tacoma is running an AFE Pro Dry S drop-in air filter, as well as Flow Master Super 44 mufflers for a throatier sound.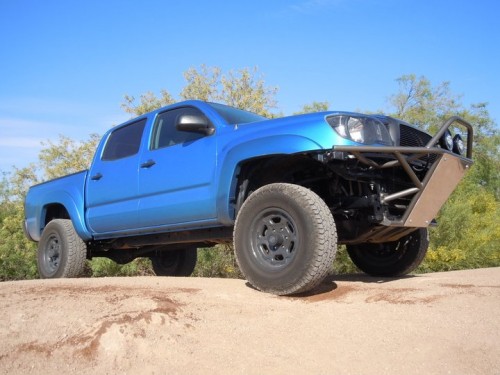 Even if you don't hear Crumley's pickup headed your way, you'll certainly notice it once it's arrived, as its jacked-up stance is further enhanced by an aggressive Baja tubed bumper on the front that features two Hella 500 Black Magic driving lights mounted on it. The truck rides on 265/75/16 tires mounted on AR Teflon Chambers wheels, with a cab mount chop performed to prevent rubbing. The truck also features tinted tail lights and has been completely debadged for a cleaner look.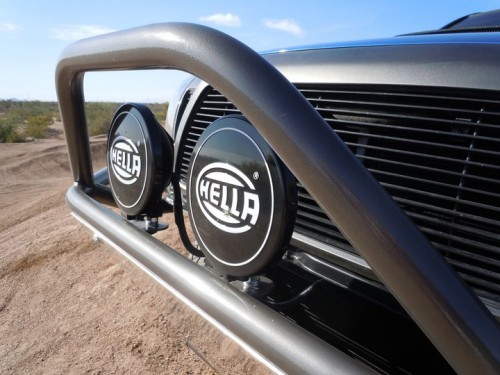 In the future, Scott plans to add an ARB snorkel, a rear tubed bumper as well as an ATO front hybrid tubed bumper to replace what he currently has. He's also looking to upgrade to a larger tire size and add an N-Fab tire carrier. Regardless of where he decides to take his project, there's no denying that his 2005 Toyota Tacoma TRD Off-Road Pre-Runner is a stunner in its current form.