Over the past 30 years, trucks have generally grown in size, scale and have been filled with all sorts of new powertrain and technology upgrades. However, when you break down the 2016 Toyota Tacoma to a 1986 Toyota Pickup, the similarities are striking.
Don't believe us? Here is an in-depth infographic from our friends over at Olathe Toyota.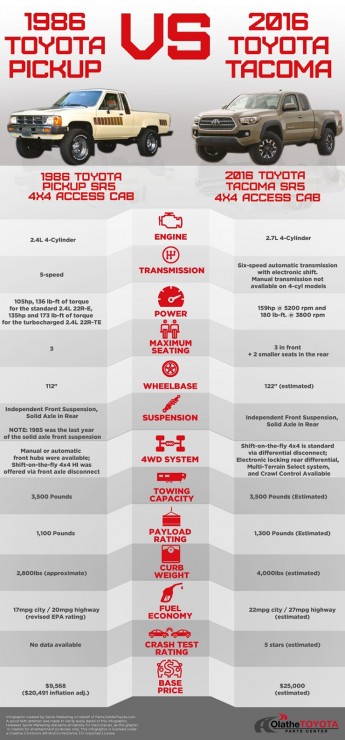 While the graphic shows the basic parts are similar, we would be remiss if we didn't say key things like safety and fuel economy have improved over the years.
In the end, this comparison is pretty great and has us shopping for an older Tacoma!