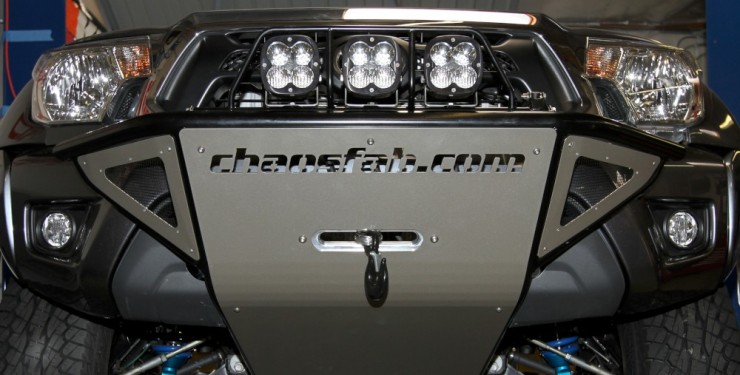 A particular Tacoma has been getting a lot of attention on the Internet thanks to an emotion evoking video produced by Total Chaos Fabrication that features their new 2014 Tacoma 4×4 project ripping through the red desert of Moab, Utah.
The Tacoma boast Total Chaos' +2" Race Series Long Travel Kit and shows that the Total Chaos' suspension isn't afraid to take a beating and encourages exploration. Aside from the Total Chaos components, their project Tacoma features bits from various other manufacturers such as Baja Designs, DMZ Fab, Falken Tire, FN Wheels, King, K&N, TRD, and Off Road Warehouse all throughout the truck. The overall appeal of the Tacoma is quite overwhelming, and after seeing it in action it gives you the urge to want an exact duplicate of Total Chaos' project truck.
What Total Chaos has in store for their next project is anyone's guess. You can find more information on Total Chaos, their products, and previous projects on the web at www.chaosfab.com.
Total Chaos Long Travel Toyota Tacoma Mod List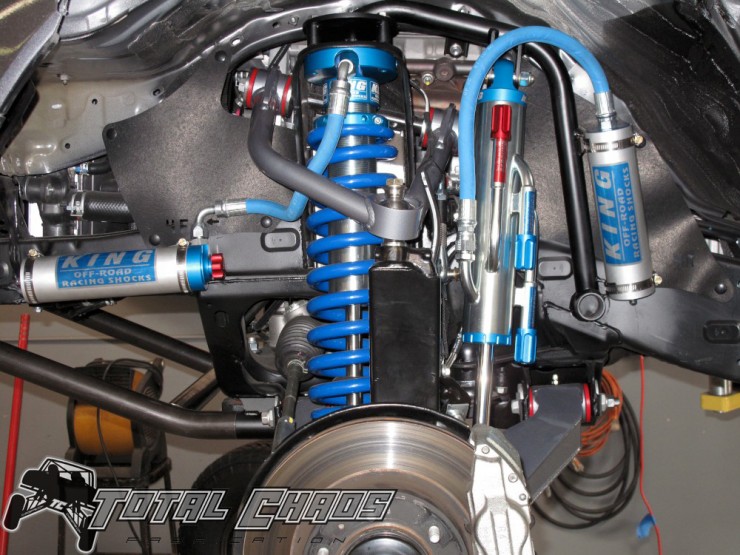 Front Suspension:
Total Chaos +2″ Race Series Long Travel Kit
Total Chaos 4340 axleshafts
Total Chaos secondary shock hoops
Total Chaos heavy-duty spindle gussets
Total Chaos alignment cab tab gussets
King-TC LT specific 2.5" coilover shocks
King-TC LT specific 2.5" external bypass shocks with quick adjust knobs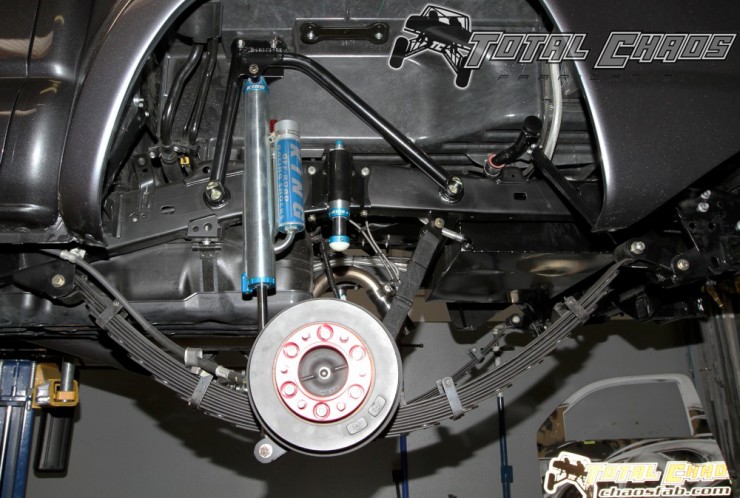 Rear Suspension:
DMZ Fab & Race Prep SUA kit
Deaver SUA leafsprings
King 2.5" x 14" external bypass shocks with quick adjust knobs
Customer Total Chaos under the bed shock hoops
Total Chaos bolt-on rear bump stop mounting kit
King 2.0" hydraulic bump stops
1.50" Synergy wheel spacers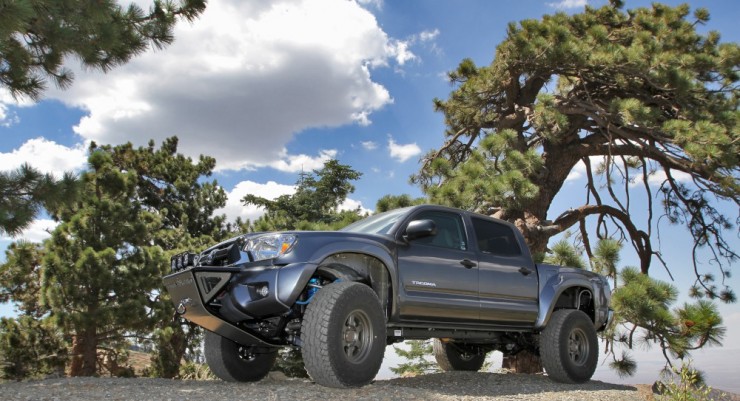 Body:
Glassworks Unlimited fiberglass front fenders
Total Chaos customer fiberglass bumper pods
Glassworks Unlimited rear bedsides
Paint by Mike Callaway
Wheels & Tires:
FN Wheels 16" x 8" Countersteer Type X
Falken Wildpeak A/T 315/75R16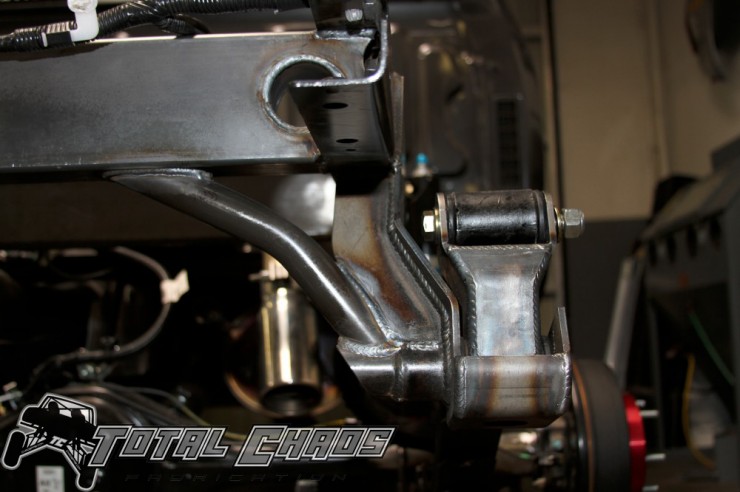 Other Modifications/Equipment:
TRD 4.0L Supercharger
K&N customer filter charger- custom Total Chaos front bumper/ skidplate
Smittybilt XRC 9.5 winch
Baja Designs LED work, dust, and dome lights
Custom Total Chaos rear bumper
Synergy Sit, Shower, Shave kit
Custom Total Chaos aluminum fresh water tank