Over the past couple of months the idea of living in a very small, portable home has been tossed around the internet, primarily on social media, quite a lot. The idea is being able to travel while having a portion of the living quarters you're used to on hand.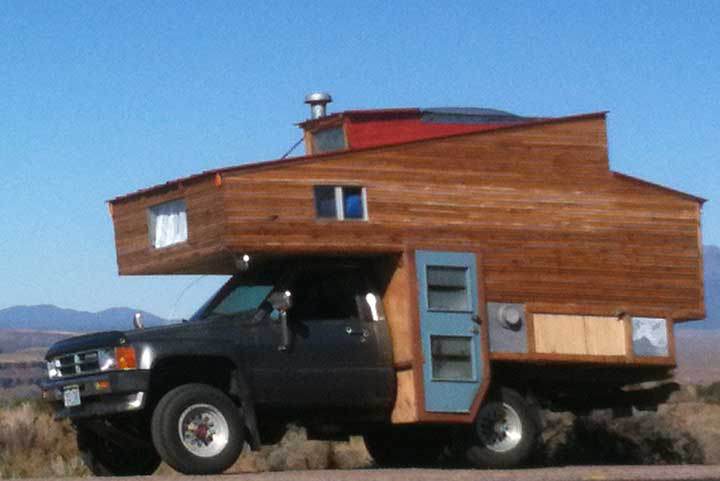 Albeit, the quarters are indeed downsized, but when you spruce it up a bit and remain in the mindset that you're really going to be outside of your quarters most of the time…it really pans out nicely.
Well, in this instance we're talking small, portable living quarters that don't require towing around with you on separate axles. This particular 1988 Toyota pickup has a portable apartment instead of a truck bed. Owner Mark Rislove calls it his "Hippy Shack," and uses it as his ski chalet.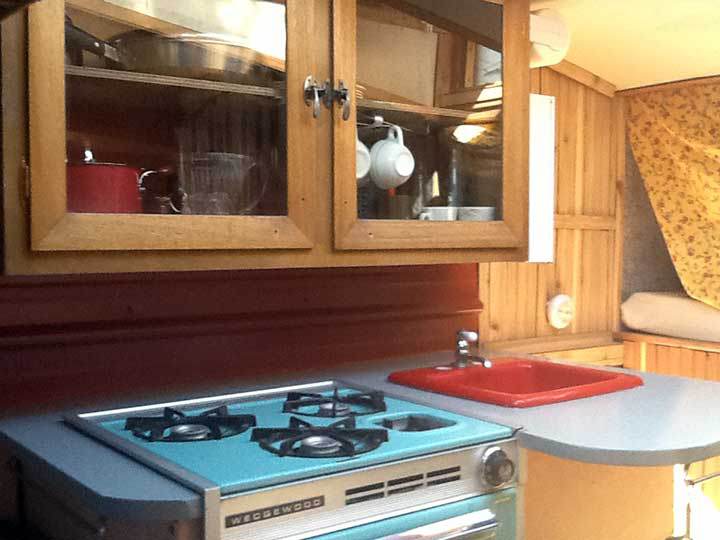 The rig is 98 square feet, and features a queen-sized bed over the cab, a small couch in the center, a twin bed in the rear, a 7-foot-long ski locker, heated boot locker, domed skylight, a propane heater, sink and countertop, overhead cabinets, and a wood-burning stove.
The real deal with Mark's creation is the fact that it's entirely composed of salvaged materials, utilizing someone's old redwood deck as a frame and siding.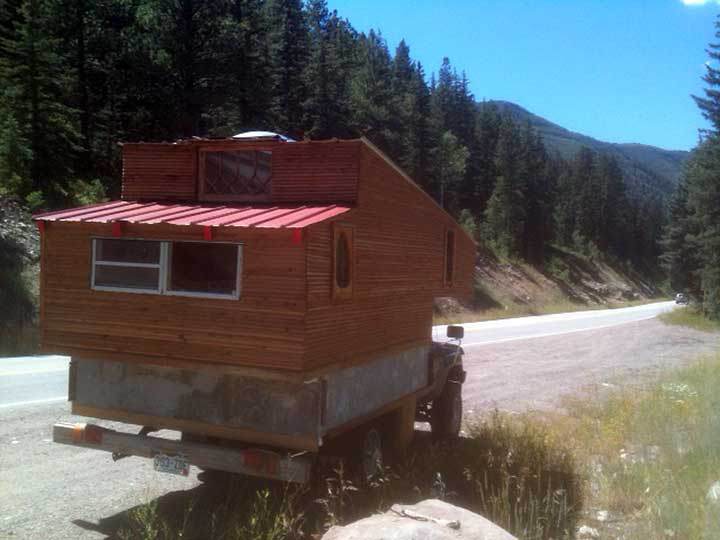 It's easy to image how much fun this little truck bed turned portable home could be while out on the slopes. Cheers to Mark Rislove for such a neat and functional build.