The exhaust makers over at MagnaFlow have a new exhaust system for 2013 and 2014 Toyota Tacoma V-6, 4.0L owners and it sounds great! Here is what you need to know.
MagnaFlow says their stainless steel cat-back systems are for 2013 and 2014 V-6 4.0L Toyota Tacoma double cab and access cab Tacoma models. They say each system comes with:
Lifetime Warranty.
Dyno tested and proven to make power.
Performance gains in horsepower & torque.
Great sound. Has a smooth, deep tone.
Easy to install, mandrel-bent.
All welded. Built to last.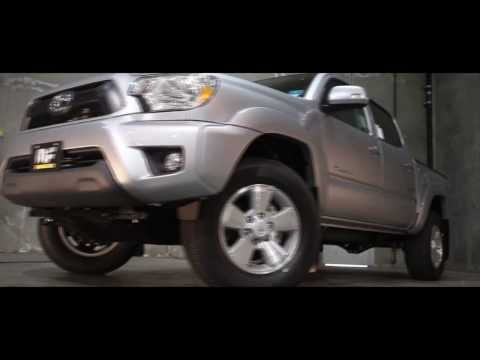 The system is available in two setups: a standard and off-road pro series. The standard system has a passenger side exit and the off-road option has the turn down in front of the rear tire.
MagnaFlow says the standard exhaust, part # 15315, will be available for $746.09 at Jobber Exhaust and Modern Automotive Performance will sell it for $634.18.
The off-road version, part #17147, will sell for $411.18 at Jobber Exhaust and $349.50 at Modern Automotive Performance.
As with many MagnaFlow products, there are downloadable instructions and lifetime warranties available.