K&N has long been known as one of the top aftermarket companies in the world. Their air intake products are used in many pickups. Here is how to install them 2005-2011 Toyota Tacoma pickups.
The K&N 63-9025 performance air intake is designed to increase the engine's power output and give you more power by removing restrictions in the factory air intake system. After testing it on a dynamometer, K&N says that it is able to give you 10.31 more horsepower at 4979 RPM. While that doesn't seem like a lot on paper, in the 4.0L V6 engine that this air filter is built for, it is a noticeable increase.
Here is a video showing how to install it.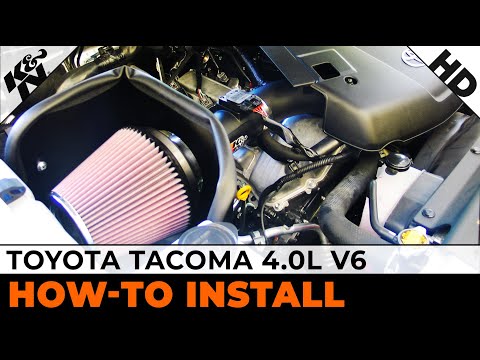 The air intake definitely sounds better on the dynamometer! This is really an easy install and can be done rather quickly.
If you haven't heard of K&N, you are missing out. There air filters and intakes are one of the top modification items that people make to their vehicles. Check out KNFilters.com to see what items they offer.
It is worth mentioning that this product is "not legal in California or other states adopting California emission standards." K&N air intakes come with their famous warranty.
Do you currently run a K&N air intake? If so, what do you think?