Ever get nervous sitting at stop lights hoping the truck behind you stops? Want to have more peace of mind with such an impact? Then this cool Super Bumper is for you!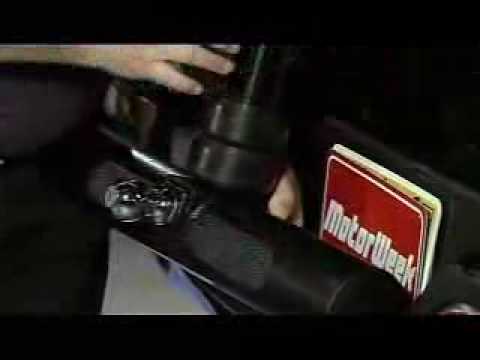 The bumper is really a small, shock absorber that can take the impact of rear-end collision without causing damage to your bumper or rear end. With the impact averted, this device can save truck owners thousands in repairs and, probably more importantly, hours of hassle with insurance companies.
The website, Sparebumper.com, has lots of information, testimonials and other information about this product. It claims that "two most frequent vehicle accidents: Hit While Parked and The Rear End Collision.  96% of these accidents are caused by tailgaters and distracted drivers.  Worse yet, they're never your fault and you can't do a thing to prevent them!  If you're tired of looking in the rear view mirror hoping and praying the guy behind you will stop then FEAR NO MORE!"
It is also worth pointing out that: "In a rear end collision, 6 out of 10 will be DIRECT HITS; 3 out of 10 will be 2/3 overlap and 78.1% will do absolutely nothing to avoid the crash."
We can across this product on our partner site, Tundraheadquarters.com. It received such a positive response, we had to share it.
It comes in several different versions including one variety with a ball attachment for towing, so you don't sacrifice your truck's towing.
And it is a great hitch step for helping you get in and out of the bed. Quite a versatile product.
The Super Bumper comes in various setups and runs from $139.95-$229.95. The Spare Bumper runs from $119.95-$199.95.
Check it out and let us know what you think.
Related Posts: