Mountain States Toyota took us behind the scenes as they transformed a stock Tacoma V6 SR5 into a showroom stunner.  To maximize the appeal and protect the grille, the team chose to install a SmittyBilt Grille Saver Bull Bar.  Max Fortarel, an experienced and informative automotive technician took us through the process, answered our questions, and allowed us to take pictures.
The Smittybilt Bull Bar adds a sharp and aggressive look to your Tacoma and best of all– the install time is less then 30 minutes.  Here's how to install it: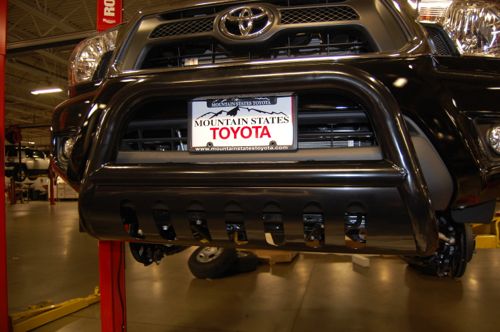 This isn't a comprehensive guide, only a explanation of the basic steps with photos to help you along.  If you've purchased a Smittybilt Grille Saver Bull Bar (available online from StreetSideAuto.com for only $169 including shipping), this will be extremely helpful for you.  Even if you've purchased a different bull bar, a lot of the steps are the same.
The Smittybilt Bull Bar Kit comes with:

(1) Bull Part
(2) Brackets (Right and Left)
(2) Hex Bolt (M10x120)
(4) Hex Bolt (M10x30)
(10) Flat Washer (10mm)
(2) Flat washer (big 10mm)
(6) Spring Washer (10mm)
(6) Hex Nut (10mm)
(4) Spacer washer  (12mm)
Smittybilt Grille Saver Bull Bar Installation Video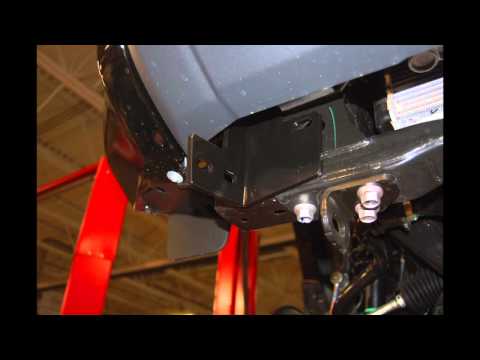 How to Install the SmittyBilt Grille Saver Bull Bar
Step 1:  Get your tools out, park the vehicle and jack it up.  It will be easier to access the bumper bolts this way.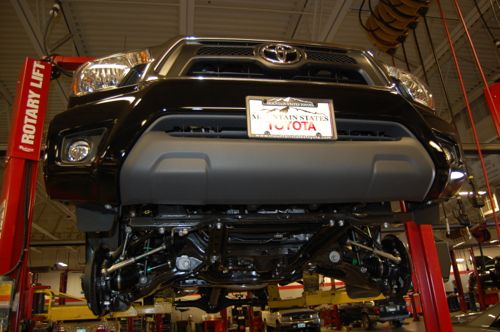 Step 2:  Remove the two upper bolts from the bumper support.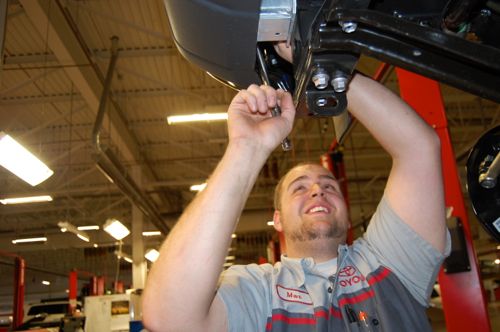 Step 3:  Align the bracket with the holes from the upper bolts your previously removed.   A third hole will align on the lower portion of the bracket.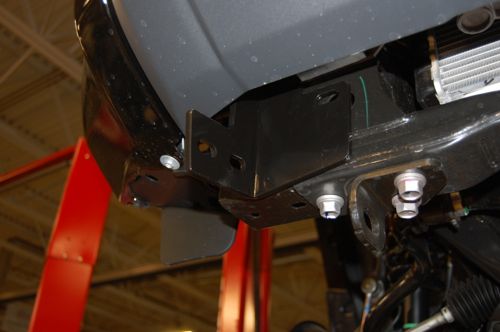 Step 4:  Insert the 10x120M bolt through the bumper and bracket.  Place large washer, spring washer, flat washer, then hex bolt and tighten. Re-install the bolts from the upper bumper support.  Be carefule not to over tighten, as this can result in the Bull Bar not fitting correctly.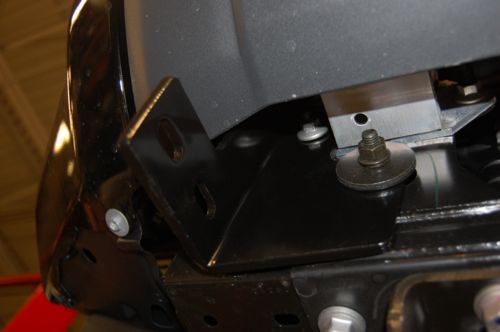 Step 5:  Repeat the same process for the opposite side.
Step 6:  Align the Bull Bar with the brackets.  It's helpful to have an extra set of hands to hold it in place.  Note that we left the Bull Bar wrapped to avoid any damage during this process.  Given the Bar's construction, scratches and dings are unlikely, but this truck was headed for the show room floor.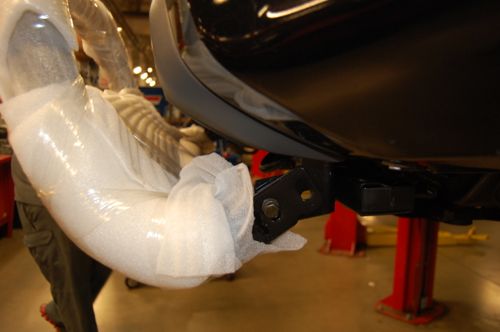 Step 7:  Insert (2) 10×30 hex bolts on each side.  Add large washer, spring washer, flat washer, then hex nuts.  Do not over tighten.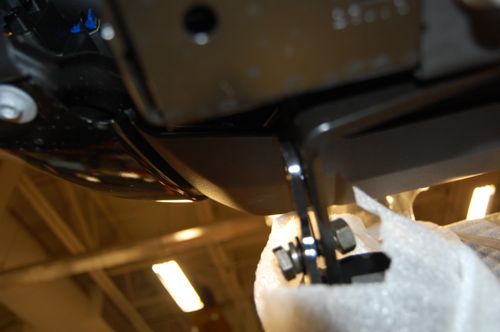 Step 8:. Repeat on opposite side.
Step 9:  Once the bull bar is in place, go through an firmly tighten all bolts.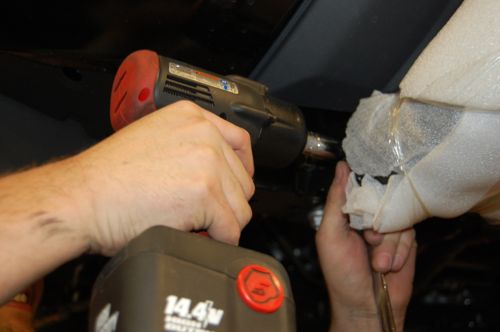 The SmittyBilt Bull Bar installation is complete! Take a step back and give yourself a pat on the back for such fine work.
Make sure you don't have any extra parts (extra means you forget to install it somewhere). Also, Smittybilt recommends that you check and re-tighten hardware periodically, especially in the first month after install.
In addition to its strong aesthetic contribution, the Smittybilt Bull Bar is strong and lightweight, with20-50% more aluminum than competing billet grille designs. It's welded robotically and powder coated for a clean look, and best of all it will help to protect your grille from animal strikes, bumps in the parking lot, etc.
Basically, you and your truck are looking pretty smart.
Related Posts: