Warning
: Division by zero in
/srv/users/serverpilot/apps/tacomahq/public/wp-content/themes/prologue/functions.php
on line
2
Warning
: Division by zero in
/srv/users/serverpilot/apps/tacomahq/public/wp-content/themes/prologue/functions.php
on line
2
Warning
: Division by zero in
/srv/users/serverpilot/apps/tacomahq/public/wp-content/themes/prologue/functions.php
on line
2
If you've ever gotten stuck off-road, the temptation is to focus only about getting out of whatever you're stuck in and not other important questions like:
Is getting unstuck going to fix my problem, or am I just going to get stuck again?
What happens once my vehicle is moving?
How am I going to make sure everyone and everything is safe?
The video below is pretty funny, but it's also a good illustration of what I'm talking about here. If the owners of the Mack truck had thought about things, they might have set the emergency brake…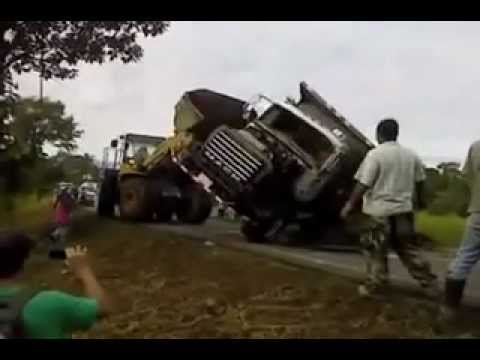 What do you think? Good advice or just Monday-morning quarterbacking?