Pikes Peak Toyota Tacoma Crashes at 2012 Goodwood
Tim Esterdahl | Jul 06, 2012 | Comments 1
The Pikes Peak Toyota Tacoma driven by Rod Millen had an unfortunate crash at the 2012 Goodwood Festival of Speed. This modified Tacoma seems to have taken some damage and hopefully will be back in action soon.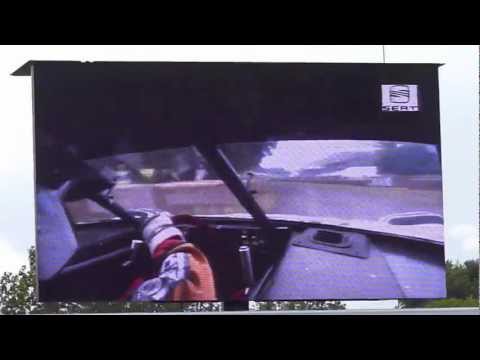 You may remember the Pikes Peak Toyota Tacoma from a post last year.
The Festival of Speed is an annual event held at the Goodwood Estate, Chichester, West Sussex, England. It is "a unique summer weekend that brings together an impossibly heady mix of cars, stars and motor sport 'royalty' to create the largest car culture event in the world." The 2012 event was held June 28 thru July 1.
Related Posts:
Keywords Used To Find This Article:
2014 colorado
colorado 2014
jeep pickup truck 2014
pick up 2014
rod millen goodwood crash
rod millen pikes peak crash
toyota tacoma rebuilt after goodwood smash
truck overland build
Filed Under: Auto News
Comments (1)